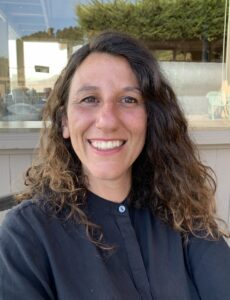 I campaign and write about the impact of data technologies and artificial intelligence on civic rights and democracy. I am an anthropologist, mother of two daughters, and Professor in Media and Communication Studies in the School of Humanities and Social Sciences (SHSS-HSG) at the University of St. Gallen, as well as the Chair of Media and Culture in the Institute of Media and Communication Management (MCM-HSG).
For more than five years I have investigated the impact of children's data traces on their civic rights, and the meaning of a society which 'datafies' its citizens from before birth. I authored the books Child | Data | Citizen: How Tech Companies are Profiling Us from before Birth (MIT Press, 2020), and I Figli dell'Algoritmo: Sorvegliati, Tracciati e Profiliati dalla Nascita (LUISS Press, 2021). My first book focused on social media, political campaigning and the question of digital citizenship, and is titled Activism on the Web: Everyday Struggles against Digital Capitalism (Routledge, 2015).
I believe that social research is about public engagement. My research has featured in international mainstream media such as The Guardian, The Times, The Telegraph, CBC, Business Insider (Italy) and many other outlets. I have been invited to give talks at leading universities in the U.S. and the U.K. such as Stanford University, University of Southern California, University of California Los Angeles, University of California Irvine, Kings College London, and the University of Westminster. My Ted Talk on What Tech Companies know about your Children has reached more than 2 million views. 
In 2021, I launched a new project which is titled The Human Error Project: AI, Human Nature and the Conflict over Algorithmic Profiling. The project is based on the belief that one of the most fundamental questions of our times is to map, study and analyze the emerging debates and conflicts over AI errors and algorithmic profiling. The aim of the Human Error Project is to investigate the struggles, practices and discourses emerging on the issue of AI error and highlight how – in Europe – we are negotiating with these problems and looking for solutions. 
Contact Details
Prof. Dr. Veronica Barassi
Professor in Media and Communications Studies
School of Humanities and Social Sciences
Chair of Media and Culture, MCM Institute
University of St Gallen, Switzerland
Email:             veronica.barassi@unisg.ch
Twitter:           @veronicabarassi