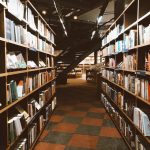 On the 15th of January, I signed the book contract with MIT Press, and I am really looking forward to submit the Child | Data | Citizen book on the 1st of August 2019.
The Child | Data | Citizen book will explore the datafication of children. Children, today, are the very first generation of citizens to be datafied from before they are born.The Child | Data | Citizen book  talks directly about this transformation. It argues that the question about children's data traces is tightly interconnected to new questions about 'digital citizenship'. This is not only because being able to appropriate personal data flows means being able to represent ourselves in public but also because children's data needs to be understood with reference to broader processes of surveillance and datafication of citizens' lives.
The book will be divided in three different parts: the Child, the Data, the Citizen. The first part of the book (two chapters) will explore the human dimension of datafication under surveillance capitalism, by engaging with critical debates on techno-dependency, data-mining and consent, and data-tracking and surveillance in family life.
The second part of the book (four chapters) will discuss four different types of children's data flows: home life data, body data, social media data, and educational data. This section will combine ethnographic findings with an analysis of business models and data policies. In this part of the book, I will argue for the importance of moving beyond understandings of 'personal data' as a unique umbrella term and to actually reflect on the different 'typologies' of data that are collected from family life, as well as on their different impact.
In the third part of the book (two chapters) I will critically reflect on the complex relationship between children's  data flows and the datafication of citizens form birth. These last two chapters will be largely theoretical, and will combine an analysis of the latest research in the field of big data and automation  with in-depth ethnographic exploration. I will discuss what it means to think of children as datafied citizens, and will engage with key questions about privacy, algorithmic inaccuracy and data justice.
We do not know whether the personal data of children is going to be available in the future and how data protection laws will impact on its availability. Yet it is reasonable to assume that the digital production of personal data will continue to be an aspect of our societies in the next decades, and that the digital surveillance of citizens will be strengthened by new practices of data governance.
By critically reflecting on the complex relationship between children's personal data flows and the datafication of citizens from before they are born, the aim of the Child | Data | Citizen book is to contribute to current critical debates on data cultures by departing from the lived and messy experience of families and by considering issues of algorithmic bias and inaccuracy.
The Child | Data | Citizen book is written for academic and non-academic audiences alike who are interested in data privacy.  I am currently finishing the first draft of the first 5 chapters, so if anyone is interested (whether you are an academic or not) in reading and commenting on it, I would love to send you some drafts and see what you think. Just leave a comment or drop me an email at v.barassi@gold.ac.uk
This is the structure of the book, in case you want to pick the chapters to read.
INTRODUCTION
Big Data and the Datafication of Citizens
PART I: THE CHILD
Digital Routines and Data Flows
Datafied Families
PART II: THE DATA
Social Media Data
Body Data
Home Life Data
Educational Data
PART III: THE CITIZEN
Children as Datafied Citizens
The Quest for Data Justice
 CONCLUSION
AI Visions and Data Futures