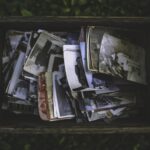 Last year, Google announced on its Research Blog the release of the 'Show and Tell' free software, which is now free to download on Tensorflow. The software, is able to read the content of images and describe them by adding full sentences in English. For people working with large images data sets this can be another very useful tool, that can enable them to organise images effectively as a recent article on Forbes has pointed out.
Yet we seriously need to consider the implications to privacy especially in the context of another development: the creation of theme-based videos. Now one of the key features of Google Photos was the ability to gather the different mostly do to time and location. Now they are able to organise them according to a specific theme. What is particularly interesting as Lardinois (2016) shows in his article on techcrunch.com is the fact that the first movie the company is rolling out centers around children. This is meant "to help people who have tons of photos and videos of their child or another kid in their life and little time to organize them," a Google spokesperson told him. Lardinois argues that with this new type of movie, Google Photos will look at the photos and videos you've taken of a kid — even if they are spread over multiple years — and Google's algorithm will then pick the best ones and create a movie out of them.
If we consider the two developments together it seems reasonable to believe that in few years time, families who use Google Photos, will not only have a series of videos of their children made with images grouped by theme (e.g. vacation, school, illness etc.) but these images will most likely be captioned. When we think about these digital traces then we really need to consider the ways in which they will be used by Google. As Hill (2015) has shown in an article that appeared on androidauthority.com, a product like Google Photos, falls under Google Terms of Service. That means that when you upload your photos you are giving the tech giant license to using these photos. When I talk to parents during the research, I am often being told that 'they have nothing to hide' or that they don't mind being tracked for targeted advertising if at the end of the day they get a good service like Google Photos. Perhaps they are right, but I can't stop thinking about the implications of Photo Diaries of our children that are increasingly more accurate and revealing, adding an entire new dimension to the relationship between digital photos and surveillance.